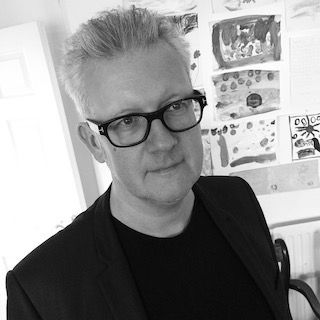 Simon Jowett is an award-winning writer of animation, television, film, games, comic books and fiction.
He has written for characters from James Bond and Indiana Jones to Rastamouse and Bob the Builder. He co-created the animated series Shane the Chef and has written on animated and live-action shows ranging from silent five-minute comedies to feature-length action adventures.
He has written for games based on classic TV properties, a groundbreaking mix of console game and web serial, and developed characters, scenarios and scripts for an online game rolled out over real time by the BBC. He has written licensed and original fiction for children of all ages and adults who should probably know better.
He has consulted on narrative and character development for global IPs and created development materials (pitch documents, series bibles, pilot scripts) for third-party concepts.
He is represented for film and TV by Valerie Hoskins Associates.
Say 'Hello'!